Pirate Party! Arrggg! We played pin the treasure on the Map.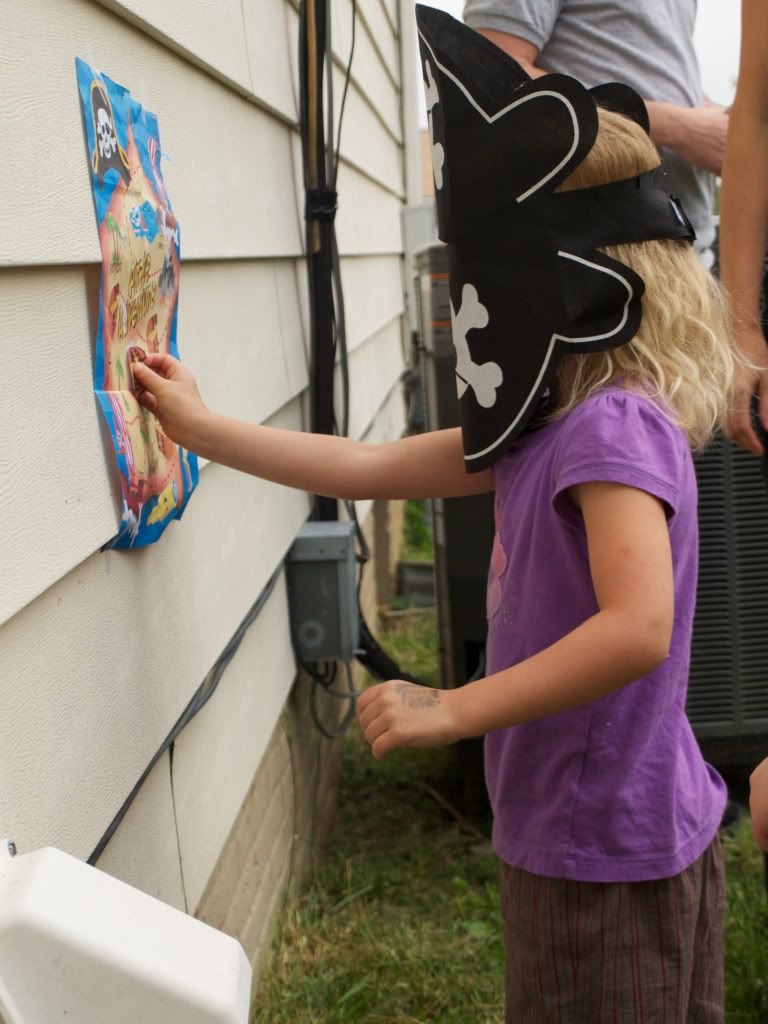 Brad was a pirate in a ship that the kids had to "throw cannonballs" at.
They had to "walk the plank".
Dig for "buried treasure".
And go on a Treasure Hunt.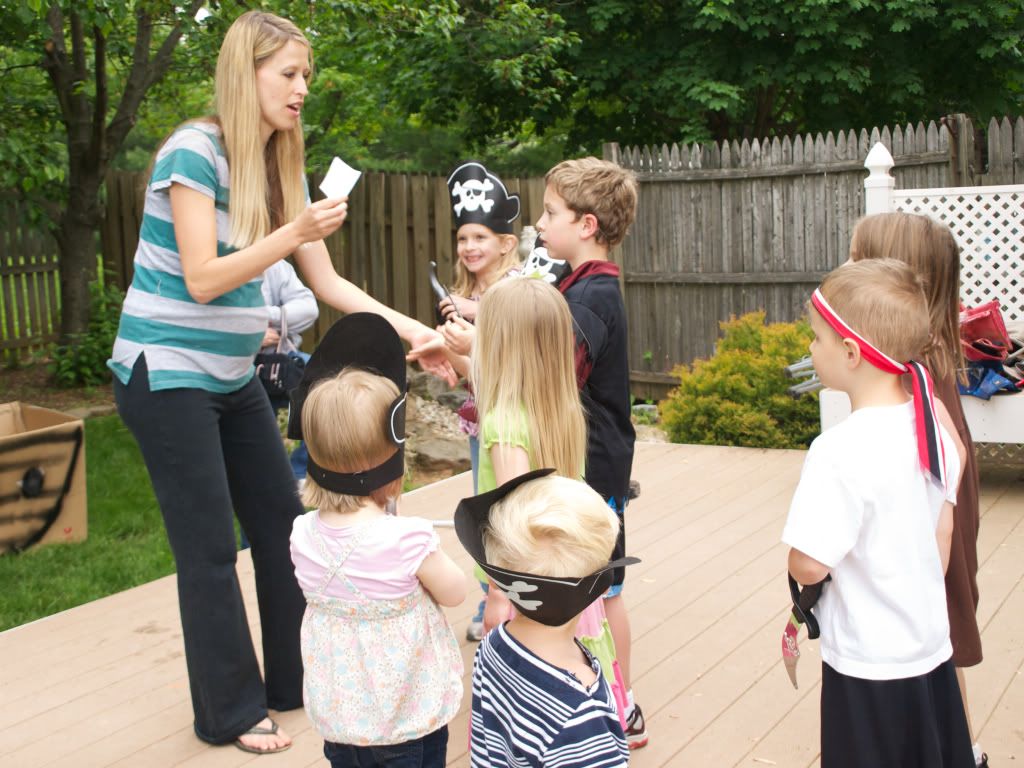 Here's the "Treasure Map" cake.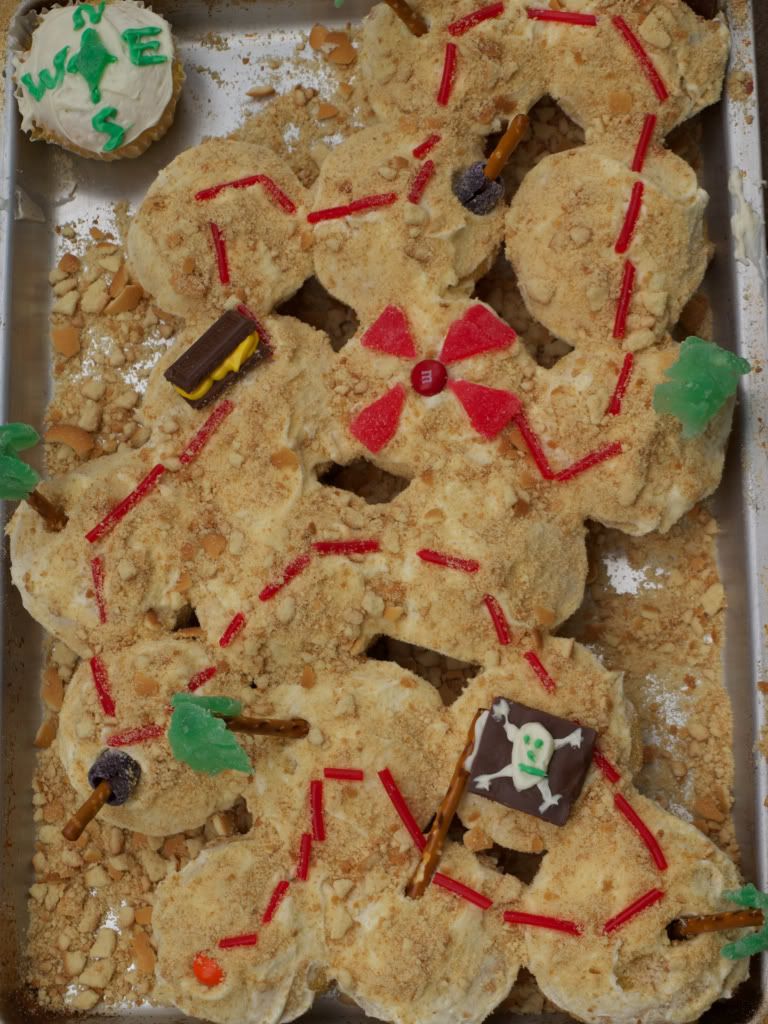 And Daddy got her a bike.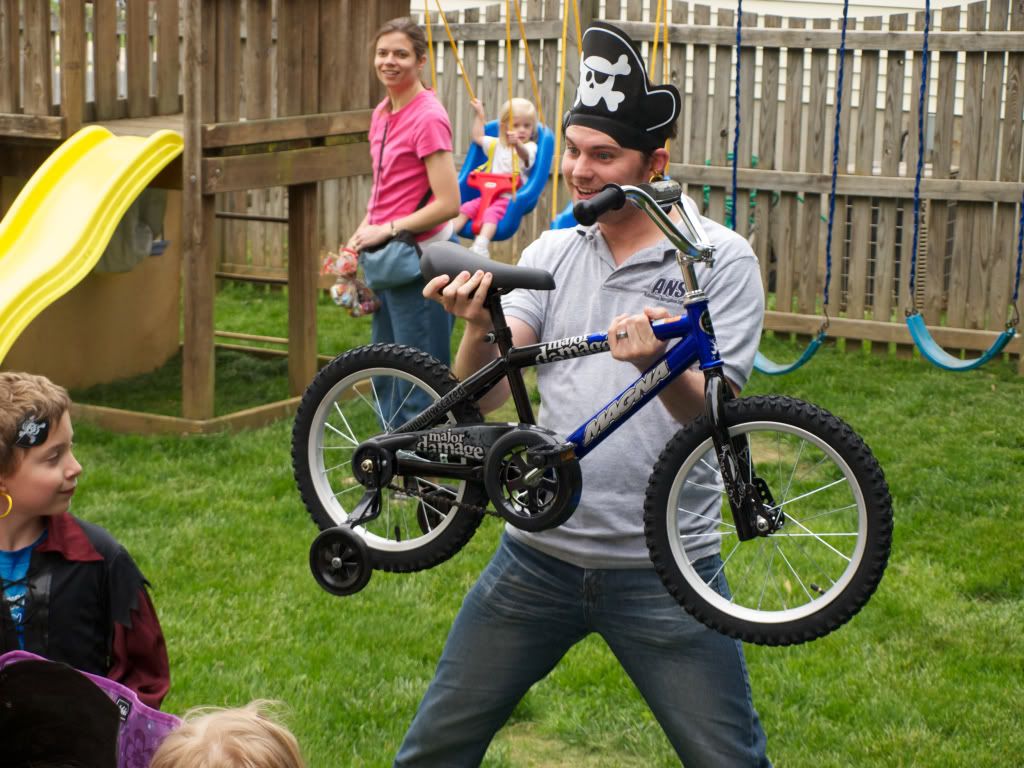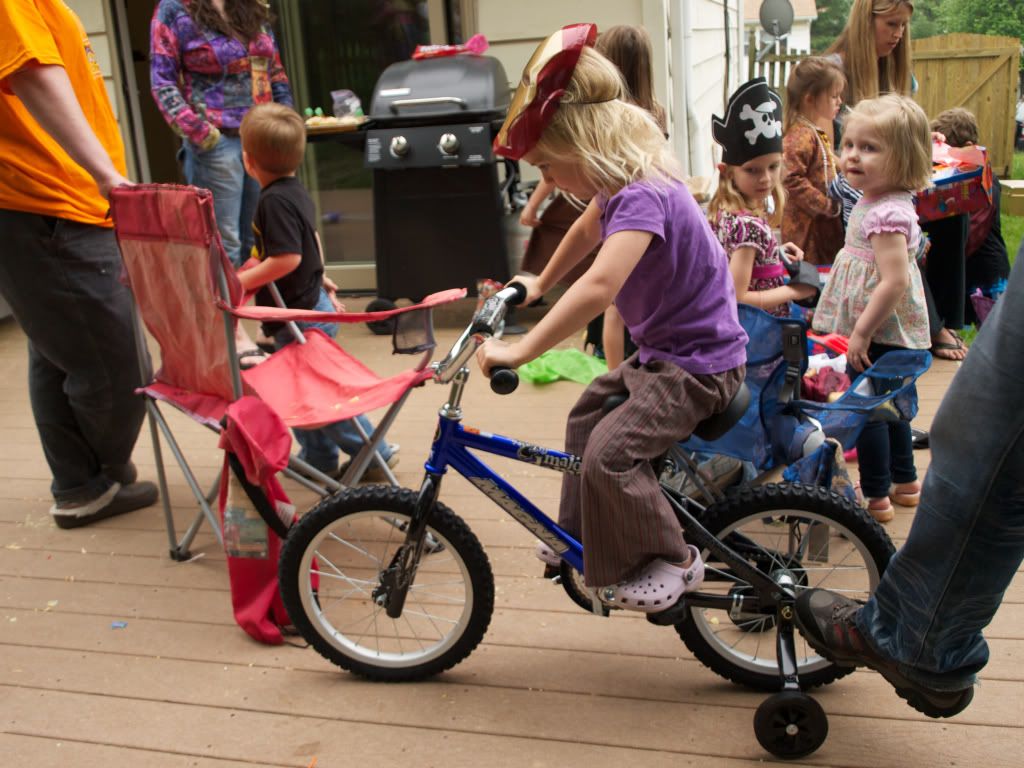 But her favorite gift was a Iron Man costume, in which she quickly ditched her pirate costume, and blasted people with her super powers the rest of the party.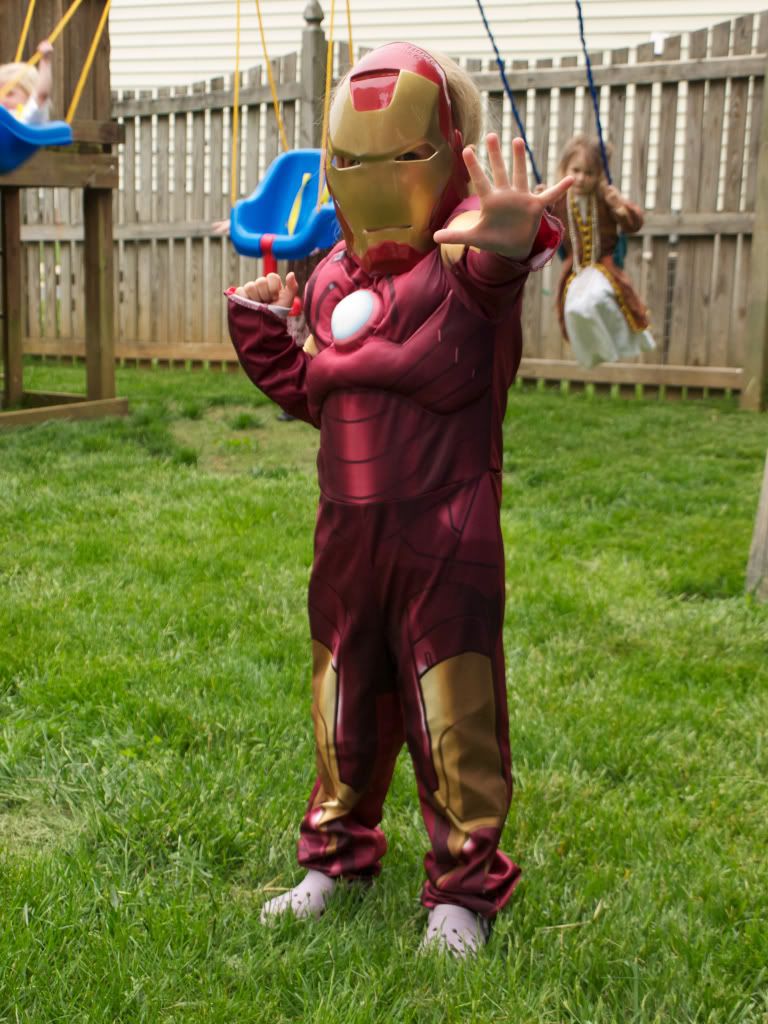 Hunter enjoying the candy from the party with a fellow pirate.